With so much going throughout the day, bed time is the time when you can award yourself with quality sleep. A good sleep refreshes your senses and makes you feel much peppy. By embracing little tricks you can dissolve into a lovely sleep. To name few are adjusting the room temperature, lighting the scented candles or playing the soft music etc. But thefabric of nightwear shorts and tops and pajamasis an overlooked but chief factor for a good slumber. How you feel in your sleepwear determines how sound you will sleep.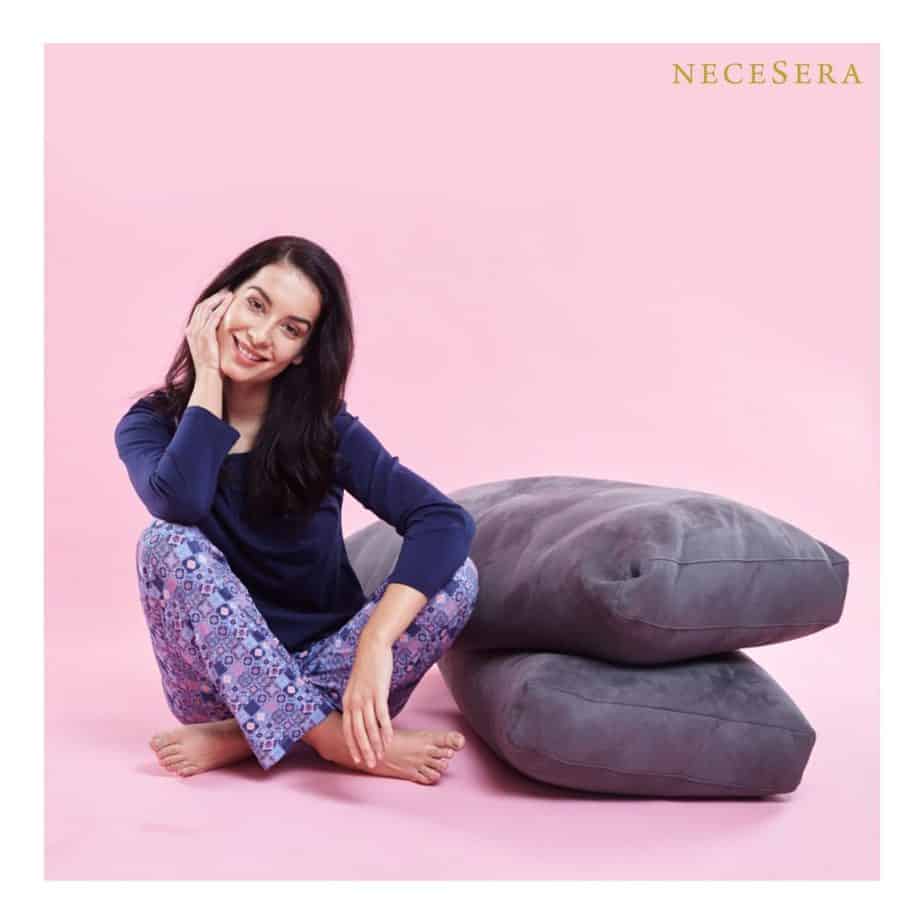 Some find comfort in cotton pajamas for women while others feel lush-smooth in silk. Some find pleasure in lacy fabric while some crave for casualty in spandex. Some are allergic to synthetic while some get confined in polyester. So, you never have to compromise with it. Buy only skin-friendly fabric that can pamper your sleep lovingly. Here is a quick review of some of the favorite fabrics.
Cotton- It is a natural fiber being soft to touch, comfy to feel, light in weight and easy on pocket. That is what cotton is made of. Allowing enough air circulation, cotton enables your skin to breathe liberally. It is also skin-friendly fabric as it is doesn't cause rashes or irritation.

However, cotton has an adverse side as well. If you sweat a lot, cotton might not be the best one for you. Also, it is not recommended to sleep in cotton nightwear at chilled places. But with so many brownie points, cotton pajamas for women are the top rated and most sold articles for sleepwear.

Silk-Luxurious in feeling and gorgeous in appealing, silk nightwear shorts and tops have secured a dear place in women's wardrobes.Silk clothes give out both sultry and lavish vibes. One definitely experiences another level of smooth and soft touch against their skin in silk nightwear. It is the perfect fabric to regulate the body temperature, thereby assuring you a magical sleep.

The down side of silk is that you might have to spend some extra bucks on buying it. It is a little expensive and needs expenditure on dry-cleaning. But the fulsome and rich feeling of silk will always be worth it.

Bamboo-If you are looking for some unique sleep nightwear experience then bamboo fabric is what we suggest you to buy. Being a better absorbent than cotton, bamboo is an ideal fabric to sleep in. Besides, being soft to touch, it is totally hypoallergenic. Happily, as per studies, bamboo fabric is even anti-microbial. The bonus is that it is biodegradable making it eco-friendly. All this makes bamboo fabric a complete wonder to try it surely.
Flannel-It is a soft woven fabric and gaining popularity for being idyllic in falls and winters. Flannel is a very light-weighted fabric which makes it a good option for sleepwear. It is extremely comfortable and assures you a contended nap time. This fabric has undergone variations to suit the surrounding temperature to the best of your needs. If not bamboo, flannel can be your next option for nightwear shorts and tops.
Wool and fleece- Considering the freezing climate, the above fabrics may disturb your sleep. For a warm and cozy sleep in chilled zones, wool and fleece have no substitute. Dedicated to keep you warm, they foster heat. This is why they are unsuitable for moderate temperatures as they will otherwise lead to perspiration.
Now you see how even your nightwear fabric can act as the sleep inducing material. Know your skin friendliness and bear in mind the outside temperature to decide which fabric you will call your sleep in. Sleep Right!
About the author:
Vasu Gupta is the author at necesera.com, an online nightwear store for women. The store has a wide assortment of ladies sleepwear with a promise to deliver quality at your doorsteps.