We have seen Digital Marketing tips in different forms, a number of times in our blogs. However, the tips we are going to share with you in today's blog, are different from those in the past.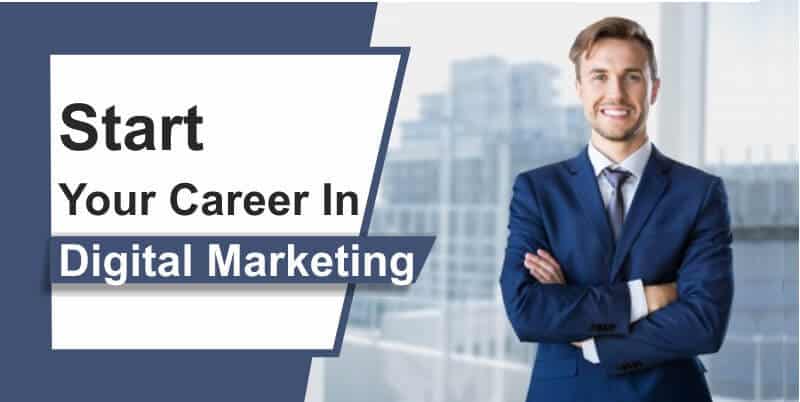 Guess what?
Over here, we are going to tell you about how to break into Digital Marketing. In other terms, you can call these to be tips or pre-requisites for starting a career in the field of Digital Marketing…Get to know about them, follow them and you are all set for a career in Digital Marketing!!!
1 –

Be ready by having an online presence:

Nowadays, about getting work in any of the fields, you simply would not exist in this world, sans an online presence. However, of course, this holds particularly true for a field like Digital Marketing: that is because a potential employer will search online initially, to find out about the applicants out there, and on the off chance that they cannot reach to you online, they will proceed on to the next in the line who has an online existence. That is how it goes!
Therefore, have your personal Digital Marketing blog, portfolios, and social media accounts and so on. Demonstrate to them, what you can do.
2 –

Establishing a network:
Be in the company of individuals more skilled and talented than yourself. The people you meet along the way would serve to be your continued support when you face any issues, and additionally help to provide opportunities that you might not have got otherwise.
Go to events like conferences, industry meet-ups etc. in your vicinity to develop and sustain relations with rest of the Digital Marketers and improve your skills via dedicated workshops, presentations or even Digital Marketing Courses in Pune, for that matter.
3 –

Stay updated with the latest trends :
Here is a profession that sees continued progress along with being evolving in nature. If at all that you are picking it as a profession, you have to stay updated with the latest trends. The requirements of this industry differ from time to time, and on the off chance that you are left behind, another person will be in the line to take your place.
Online classes, virtual seminars would do the trick for you and help you to stay ahead of times rather than be with them.
4 –

Gain practical software knowledge:
Invest time to gain knowledge about some of the regular applications that you would require on a daily basis. Go past the basics and get to know the software specific shortcuts. Attempt to be a professional well before your manager's hands over that heap of data sheets or a PowerPoint for you to take a shot at!
5 –

Be the one to own a trusted certificate:
Anybody who wishes to, can get into Digital Marketing sans a proper degree, yet those applicants who are getting the best designations are the individuals who own a Digital Marketing certification. There are a number of Digital Marketing courses that you can take to and will assist you with certification exams preparation, and in the event that you are extremely passionate about Digital Marketing as a profession, you ought to get certified at the earliest opportunity.
This will help you to make your mark in a pool of Digital Marketing professionals who might be experienced, yet certainly not certified.
6 –

Get acquainted with the terminologies:
Digital Marketing professionals are required to be acquainted with acronyms e.g. SEM, PPC, SEO etc. They are altogether different terms with a misconception about them being an obvious indication that you are still a beginner and need additional training and experience. The ability to do an analysis of the Digital Marketing campaigns and comprehend which factors worked and which failed, depends on your capacity to comprehend the industry jargon.
7 –

Be willing for those entry-level jobs:
Nobody will begin at the top, be it any career. Regardless of how much skills, training and experience you might possess. You may not land the position you dream of, immediately, but rather you will reach there if you work towards it. It is likely that you will probably begin as an assistant, or a Junior Digital Marketer, until the point when you can put across that you are ready for added responsibilities and that you will put in efforts with a specific end goal to prevail in your chosen career path.
Now that you have the knowledge of these essentials for starting a career in Digital Marketing, put these into practice for that much-desired boost for your career.
If you feel the need for Digital Marketing Training, do visit us at Digital Trainee, and we will make you ready for this career path.