In the past couple of years, the sales of iPhone have seen a massive jump in Ahmedabad. People have been drooling over the amazing looks and functionalities of the iPhone. Needless-to-say, iPhones are the best smartphones in the world; and more & more people of Ahmedabad are preferring iPhones over the others.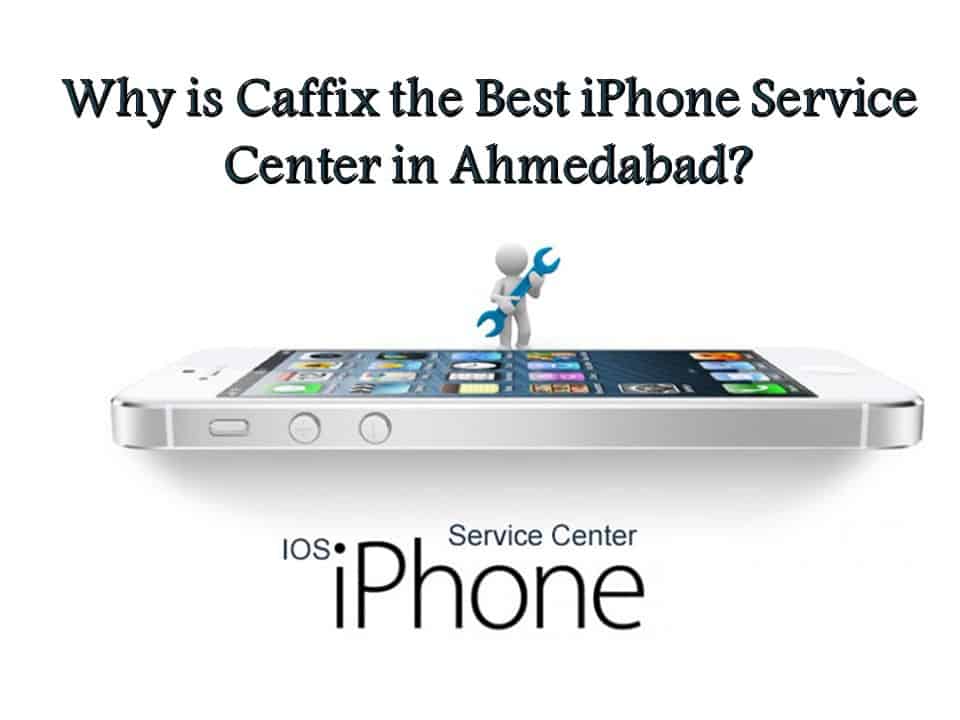 This has led to a huge need for iPhone service center in Ahmedabad. Many a time, if you are looking for a good iPhone repair centre in Vastrapur area, for iPhone screen repair or any other serious problem, you have to face some difficulties.
But since quite some time, Caffix – The Tech Cafe has been one of the favorite places for iPhone repair in Vastrapur. Especially, if you are looking to fix iPhone screen in Vastrapur, Caffix the best place.
Types of iPhone repairs available at Caffix – one of the best iPhone service center in Ahmedabad…
Battery and Charging Issues
Get authentic Apple products and parts at Caffix. Fix all your battery and charging related problems with the team of experts.
iPhone Screen Repair
One of the best place to get your iPhone screen repaired. We have repaired so many iPhones with broken skin at Caffix.
Buttons Problems
Be it the home button, volume buttons, or power button; at Caffix you can get them easily fixed within 30 minutes.
iOS/ Software Glitches
If your phone is not functioning as smoothly as it used to do, that might be a bug in a software or the iOS, come to Caffix and get it checked.
Water/ Liquid Damage
Did your iPhone got drenched in this monsoon season? Bring it to Caffix, we'll try to get it back on the work again.
Hardware Damage
It's so delicate that you need to take extra care! Still if got it crashed somewhere, Caffix will sort out any accidental damage to your iPhone.
Touchpad Problems
All the awesome apps and functions of iPhone are useless without a seamless touchpad. Get it repaired asap at Caffix.
Network Glitches
Network problems can happen due to your iPhone's receiver as well. If the problem is not solved with the service provider, come to Caffix.
Camera Problems
A superb camera is the highlight of all the iPhones. If your camera is not working fine, or you want guidance over camera accessories, you should visit Caffix.
Password Recovery
Has your iPhone locked you out?? There are but a few expert tricks that can help you get your access back. Come to Caffix…
And so many amazing accessories @ Unbelievable Prize…
Caffix offers you the mesmerizing and unique accessories by Panache Designs. Now make your iPhone truly stand out in amongst others.
Things to do at Caffix while your iPhone is getting repaired!
Caffix is equipped with everything that you need, coolest gadgets and amazing interior. Be it High-speed WiFi, Scanning and Printing facilities, Accessible Charging Ports, Polaroid Cameras, and of course the amazing food and beverages; you are in for a treat here… You can indulge in reading, board games, or fantastic tastes while your iPhone is being repaired by our experts.
At Caffix you can get undeniable exchange offers and buyback deals for your Apple products. Also, you'll find awesome accessories and genuine Apple extensions for your Apple device. Just visit Caffix once, you'll fall in love with this place if you are a true Apple fan!
Conclusion:
There are numerous places where you can get your iPhone repaired but if you are looking for iPhone repair centre in Vastrapur, Caffix will give you the best solutions and the best experience as well. Caffix is the amalgamation of great food, great experience, and great iPhone repair solutions. This is why Caffix is the best apple service center in ahmedabad.