Today, people have understood the disadvantages of using too many chemicals on their skin and hair. That's why the natural ingredients are taking their place once again. When it comes to organic anti-dandruff shampoo, it is all-natural and that is also plant-based. No animal-based product is used in organic products and they are also not experimented on animals. This is the best benefit of using organic products as you are not being part of any cruelty.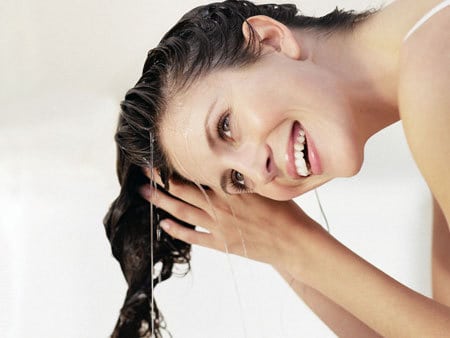 Also Read: Natural Hair Care Tips to Protect Hair from Chlorine Damage
Natural, rather herbal products have more benefits than chemicals and the number of side effects is really little. So, today, you will get to know about the benefits of using organic shampoo and conditioner. Have a look-
All Ingredients Are Natural
This is one of the major benefits of organic shampoo as the key ingredients of such shampoo are all plant-based. The formulas are ancient and traditional that has been used to prepare organic shampoo. If you are buying anti-dandruff shampoo, the main ingredients will always be tea tree oil, lemon, curd, rosemary oil and so on. So, to get beautiful hair, free from dandruff, buy organic shampoo and conditioner.
There Is No Risk of Using Harmful Chemicals
When you use a shampoo or conditioner, you should check out the list of ingredients to ensure that they are safe to use. This way you can keep not only your natural hair but also your real human hair extensions damage free. Can you pronounce each of them? If they are so difficult and confusing to pronounce, how will you know about their effects and side effects? Some of them have long-term side effects that may not be visible at the beginning but cause further damage. With organic products, you don't need to worry about serious side effects. They are all plant-based products and nourish your hair and scalp naturally.
They Are Multi-tasking Ingredients
Organic shampoo and conditioner not only removes dandruff but also takes good care of your other hair issues. As organic products use essential oils and other natural products, they solve hair problems easily. For example, if your shampoo has neem extract in it, it will remove dandruff and also cleanse your scalp and prevent bacterial growth. You can buy one that will make your hair strong and healthy.
It Is Good for the Vegans
If you are a vegan and can't stand any animal-related products, choosing organic shampoo is the best option for you. There is no animal-based things are used in such products and they are also not experimented on animals. So, you can use them without being a part of any cruelty.
They Are Eco-friendly
As there is no use of chemicals in such products, they don't create an imbalance in the environment. Nowadays, there are lots of campaigning are going on to keep the environment clean. Biodegradable waste is less harmful than harsh chemicals.
So, these are the benefits of using organic Ketomac Shampoo hair fall. As they are completely manufactured by plant-based products, they are a bit expensive. But, once you keep the benefits in mind, you will understand the worth of the products you are using.