The sofa is the perfect place to unwind and to relax. But it definitely needs cleaning at a regular interval.
Otherwise, it becomes very dirty and it keeps collecting food crumbs, dust and many more. It completely depends on the sofa and how frequently it gets dirty that one has to clean it. If it is a difficult task to do then one can also hire a sofa cleaning company in DLF 1 so that they can do the cleaning on their behalf.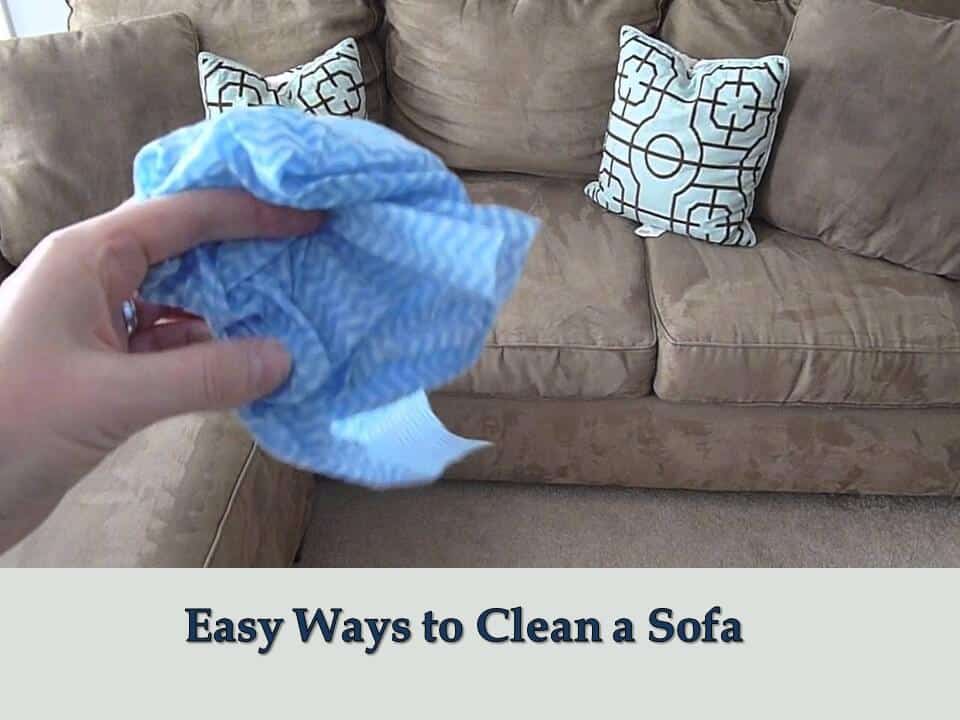 Also Read: How to Make a Homemade Ecological Cleaner, Step by Step
Here are some major tips that one needs when they want to clean a sofa on their own. Before going for the cleaning spree, one needs to know what kind of fabric they have on the sofa because it can vary from linen to leather. So, check the material well before you start cleaning them. Sometimes it is even written on the linen that how could you clean them.
One can either wash them with water or they can only use a vacuum cleaner to clean them. One can also use a solvent cleaner if it is applicable to the linen.
Once the fabric of the sofa is identified one can easily brush down the nooks and crannies so that they can remove any crumbs and other rubbish that are stuck there. One can use a white hand towel to rub the stains and spots present there. It is not at all recommended to use any coloured sponges or clothes because that colour can easily transmit to the couch.
Once one has removed all the crumbs and loosened any stains then comes the next step. The next step is to remove any unpleasant odours. Baking soda is a great thing to use and it is a budget-friendly solution for this. One has to simply sprinkle the sofa with baking soda and leave to sit for at least 20 minutes and then vacuum the sofa with a brush attachment. If only baking soda is not enough, then one can mix it with some dry carpet cleaners and then let it be there for another 20 minutes which can make the sofa look very new and fresh.
The best and most budget-friendly way to manage stains on your sofa is to make one's own cleaning solution. One can mix a teaspoon of washing up liquid, baking soda, white vinegar and warm water and make a proper solution out of it. This can remove any difficult stain easily. Just make sure to test the solution on a hidden piece of the fabric, to make sure it does not discolor your sofa.
When it comes to cleaning a leather sofa it is different from fabric sofas. So one has to press the dirt further when they are cleaning it. Then one has to vacuum the sofa with a soft brush setting and make sure to be as gentle as possible, so as not to scratch the leather.
There is also some home cleaning in sushant lok phase 2 whom one can hire for cleaning.