Working in the home office can be beneficial for many workers and employers. Of course, it is important that domestic office to equip the requirements accordingly.
Working in your own home, however, can also be a burden – especially if the exchange with colleagues is limited to a weekly conference call. A scene change can help here. In addition to co-working spaces offer especially cafes with a nice atmosphere, friendly service and of course Wi-Fi.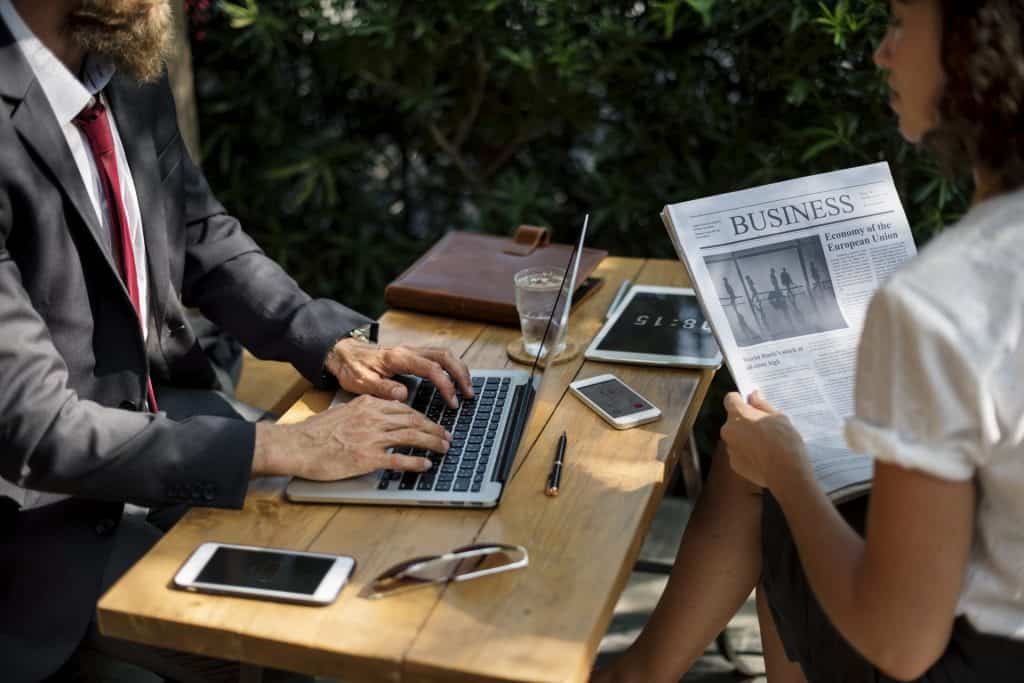 Here are the two best cafés for home workers in Frankfurt, Munich and Berlin:
Frankfurt am Main
The Berry has a nice outdoor area and cosy furnishings. In addition, it of course has free Wi-Fi. In addition, home workers who spend several hours or all day are welcome guests. The rich selection of food is another plus.
Address: Leipziger Straße 108, Bockenheim
Opening hours: every day: 10:00 – 22:00
Book cheap flights to Frankfurt Germany now
This cafe is a must for coffee lovers. The Kaffeewerk Espressionist has a huge selection of different varieties. However, these are far from the typical American new creations. Kaffeewerk Espressionist has a small outdoor area and there is also free Wi-Fi. Longer working is no problem.
Address: Europa-Allee 29, Gallus
Opening Hours: Mon to Fri: 08:00 – 18:00; Sat. and Sun.: closed
Munich
A special feature of the Vits is that the coffee is freshly roasted on the spot. This ensures on the one hand a great taste, on the other hand for an aromatic coffee fragrance in the air. In addition, there is Wi-Fi, friendly service staff and a cosy interior.
Address: Rumfordstraße 49, Altstadt-Lehel
Opening hours: Mon to Fri: 08:00 – 19:00; Sat: 10:00 – 18:00; Sun.: closed
In addition to the obligatory good coffee and Wi-Fi access, the milk & honey offers above all unusual food. Among them are various organic dishes – both desserts and savoury snacks. Many of the dishes on offer are also vegan.
Address: Heideckstraße 16 – 18, Neuhausen-Nymphenburg
Opening hours: Mon. to Fri.: 07:30 – 17:30; Sat. and Sun .: 08:00 – 17:00
Berlin
The Oslo is located near the Nordbahnhof and convinces with modern, comfortable furnishings. So you can make yourself comfortable on a couch and enjoy the free Wi-Fi and friendly staff. Filter coffee is replenished free of charge – a great advantage for longer stays. There are still homemade treats.
Address: Eichendorffstraße 13, Mitte
Opening hours: Mon. to Fri.: 08:00 – 19:00; Sat: 10:00 – 19:00; Sun.: 10:00 – 18:00
Salon Schmück offers a typical Kreuzberg ambience. Outside, you have a great view of the Skalitzer road. Free WiFi, home-baked bread and courteous staff invite you to linger. Salon Schmück is also a popular location for after-work parties.
Address: Skalitzer Straße 80, Kreuzberg
Opening Hours: Mon, Tue, Wed, Thu and Sun: 09:00 – 02:00; Fri. and Sat.: 09:00 – 05:00 Uhr
AUTHOR BIO:
This article is written by M Taha Khan. He is a professional blogger and content writer who writes for different blogs as a guest author. He is a passionate traveller, football lover and a digital marketing executive.