In today's world where people have been reduced to working like machines and focussing on being productive all day, it is imperative that we let the nature take its course in improving our health. Green healing is all about finding your peace and tranquility.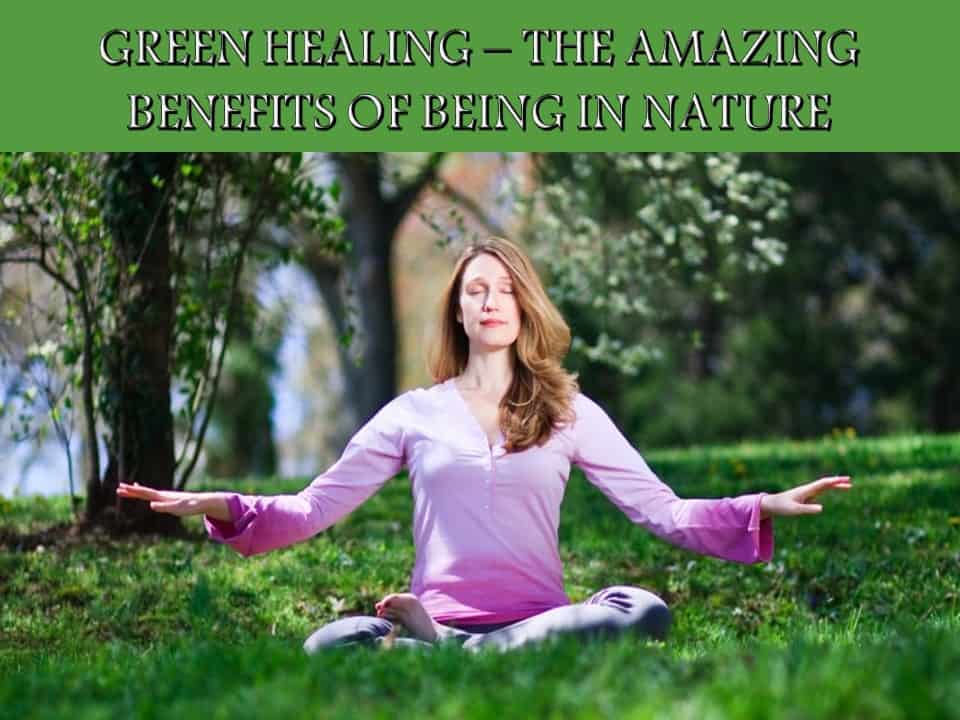 The importance of moving with the nature can not be stressed enough. We all understand simple concepts like early to bed and early to rise makes a man healthy welathy and wise, but our lifestyle today has taken a toll on our health.
Here are some amazing ways you can let your mind and body improve through green healing.
Green therapy and exercise go hand in hand
When you decide to explore nature and be with the nature, you are bound to be on foot. This helps you get lots of fresh air and gets your muscles moving. It won't just be a good break from work where you are just bound to your desk working long hours without walking, which could lead to poor posture and backpain.
2.Get rid of polluted air
The air that we brethe, whether outdoors or indoors is polluted. Fresh air that we breathe from outside is in some instances less polluted than the air that we breathe inside closed doors. When you go out in nature, not only would you get fresh air from the trees, you would be giving your lungs the much needed break.
Get Vitamin D to avoid risk of type-2 diabetes and Stroke
Vitamin D can help us out in ways that even weren't aware of. Like –
(a) Strengthens bones.
(b) Helps reduce chances of Cancer.
(c) Strengthens the immune system.
(d) Helps maintain good skin.
When you go out for a walk in the morning, it helps you get vitamin D, which also helps with calcium absorption, which is essential for bone and tooth health.
Calm your mind with nature
When you go out for walks in nature, you are not just getting the much needed exercise, but there is a direct connection between improved cognitive functions due to being in nature. Thousands of years of evolution has taught humans to be with nature. Because this is how we have evolved and this is how we have lived peacefully forthousands of years.
Besides, taking a walk in nature is shown to have immediate improvement in our stress and anxiety levels.
Improve your eye health
We have all chatted with our grand parents of people from the earlier generations. Its not a surprize when we are told that our generation is the lost one. Our lifestyle contributes to not just poor health, but poor eyesight as well. Our lifestyle and locking ourselves indoors has led to short sightedness (a clinical condition called myopia).
Near sightedness is so common that one out of three Americans has this condition. Further, studies show a direct link between detereorating eyesight in children and the time they spend outdoors.
To study the benefits of green healing, a team of researchers went out to live in woods. Just by being in the nature and avoiding using lights or phones they were able to notice a 2 hour improvement in their sleeping schedule. There are more studies that link being in nature to better sleep. And as we know, sleep is directly related to several body functions, meaning, being in nature has a huge impact on our overall health.