Life is a journey and we all have to embark upon it, but that's on a metaphor basis. However, there are some journeys out there that you have to take literally, like in a train. The train journeys are one of the most enjoyable ones, and the food in train makes the journey more memorable.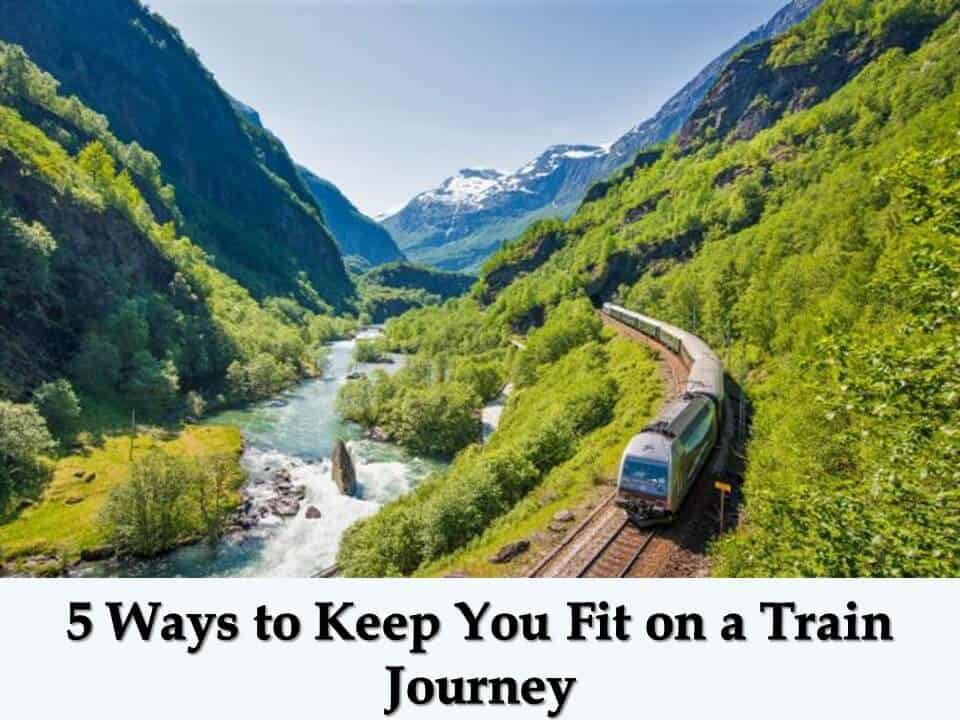 Also Read: Why You Should Have Experience of Traveling Abroad?
If you are taking a train journey, then you must know about the perks of it. The best hassle-free journey, the best view out of the window, and the food. However, all of these things are important but another important thing is to keep yourself fit during the same so that you can enjoy every bit of it. Here, we have listed the things you should do while you are in train.
Keep Yourself Hydrated
As you are going to some far place in the train, you have to know that your body needs more fluid to keep yourself energized, and healthy. Water is the best way to do that. Try to drink water more often to keep yourself hydrated, because if you are dehydrated, your body will be uncomfortable, and you might get sick. Being sick means you will be unable to experience the scenery or the delicious food. So make sure to carry water or by water on the stations.
Food Matters
While traveling on the train you must have packed some snacks and later on you will order the meal. So make sure that the snacks and meals are healthy enough. If you keep eating junk foods on the train journey, you are ought to fall sick anytime. So to prevent any occurrence of the same, make sure that you are having a healthy snack. Also order food online on the train, because that's the only way to get fresh and hot food on board at an affordable price. You can even order snacks online if you want, it will be fresh as well.
Wear Appropriate Clothes
Try wearing loose-fitting clothes while you are having a train journey. It will help you sit comfortably for hours, and you will feel all relaxed at the same time. If you wear tighter clothes, it will certainly make you uncomfortable, and you will grow more anxious, and you will be unable to enjoy the food or the scenery out of the window.
Get Some Sleep
Also, make sure that you get some sleep on the train. If you avoid sleeping on the train, it will tire you out. A long journey in train will become all tiresome and boring if you avoid sleeping. It will keep you energized, and will keep you refreshed even after you reach your destination.
Exercise Is Important
You must be wondering that exercise on the train is possible or it's just a myth. It is surely a fact, that you can apply for yourself and recommend your fri9ends and family members as well. You must have been eating well, and having less exercise, you can always take a stroll through the passageway, or just keep your feet and hands moving while sitting on the chair.
Remember to follow the above-mentioned points, and you will be able to keep- yourself fit all the time while traveling by train. Also, make sure to order food online to have the best healthy food on board.