It seems that every day there are new rumours surfacing regarding the specifications of the Apple iPhone X Plus. Although not yet officially announced, the handset is already surrounded by masses on hype, with several websites claiming to be in possession of leaked photos and specifications list.
Apple's upcoming headliner will be the upgraded version of the highly popular iPhone X launched at the 10th anniversary of the Apple iPhone in 2017. Below I am going to reveal some of the recent rumours about the iPhone X Plus, so take a peek at!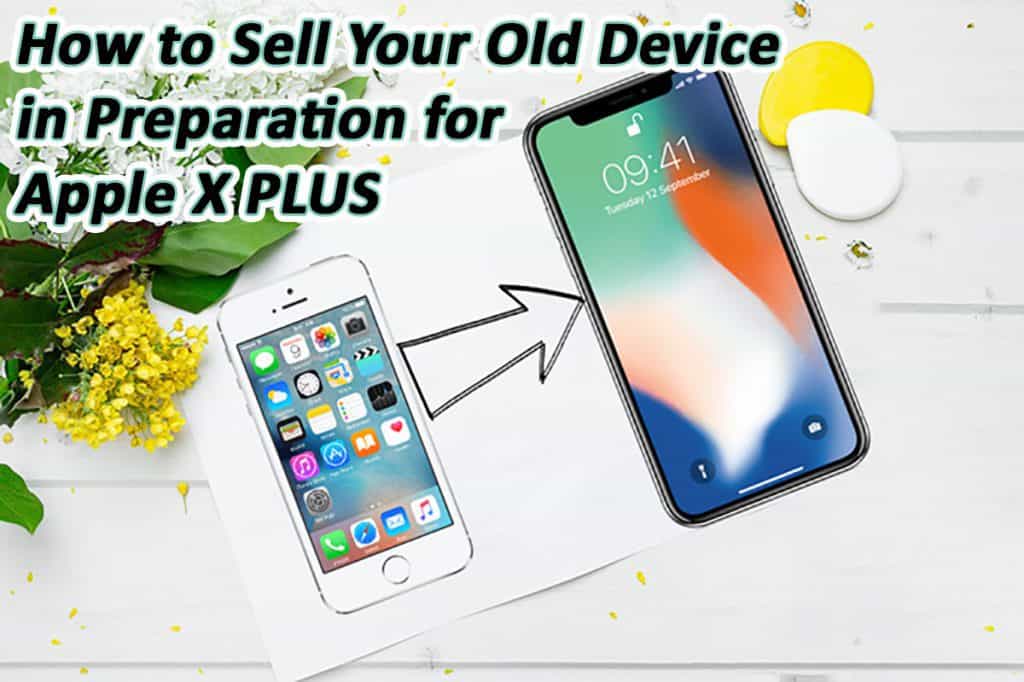 News and Rumours about the Coming iPhone X Plus
Until the Apple iPhone X Plus or XI Plus is officially unveiled, we will not know for sure what the handset's exact specifications will be, but with the amount of attention it is already receiving, its popularity looks assured and will be one of the biggest tech releases of 2018.
Rumour: 6.5 Inch OLED Display
Recent reports indicate that upcoming iPhone X Plus would have a bezels-free, edge to edge screen; that means the screen extends to the very edge on each side of the handset. This edge to edge OLED screen feature will make this handset a super-sized iPhone, expecting a 6.5 inches screen. Keep in mind that micro LED offers high brightness, high colour saturation, low power consumption, ultra-high definition, higher efficiency, and faster response rate.
Rumour: Glass Back
Apple will produce the iPhone X Plus with glass back and give it a gold finish to make it more appealing and one-of-its-kind.
Rumour: Colour Options
There's another rumour which states that Apple is considering a gold colour option for the upgraded version of the iPhone X.
Rumour:

TrueDepth 3D Camera
Some analysts are also saying that both front-facing and rear-facing cameras of the upcoming iPhone X plus would have 3D sensing capabilities. The TrueDepth 3D features will make using the camera easy and also capture the good quality images in low lighting condition.
Rumour:

Face ID/ Touch ID
Apple is also going to introduce an improved camera with Facial recognition feature. This will replace the fingerprint sensor features from the new handsets.
Rumour:

iOS 12 with A12 Chip
The coming version, iPhone X Plus will be blessed with the newest version of Apple's mobile operating system, probably to be called iOS 12. It will be merged with the A12 processor to support the new features of this upcoming handset.
Rumour:

Long Lasting Battery
The iPhone X Plus will be featured with OLED screens which ensure low power consumption. Further, it will own L-shaped 3300-3400 mAh battery that will have 25% more capacity than the iPhone X.
Rumour:

4 GB RAM and 5G Connectivity
Some reports reveal that the successor to the iPhone X will have 4GB RAM. It is not enough, it is also expecting that you will be able to use 5G internet connection on the coming handset, iPhone X Plus.
Although there has been no official release date mentioned by Apple, it is widely expected that the iPhone X Plus and many other new handsets will be launched August 8, 2018. If you have impressed with the spec sheet of the Apple iPhone X Plus and now waiting for buying it, you should bear in mind that it would be available at a high price at the time of launch. So, you should prepare yourself to afford this amazing masterpiece of Apple. One of the best ways to save money for purchasing this upcoming handset is to sell your old iPhone.
If you own iPhone X or any other older model of iPhone, it's the best time to sell them. Once the newest models will hit the market, the older models will become obsolete and their value will also go down. So, you should try your old iPhone and earn some cash that you can invest in the new one.
How to Sell Old iPhone For Cash?
If you are making preparation for owning the coming Apple iPhone X Plus then selling the old one is a smart decision.
There are many ways through which you can sell your old, unwanted iPhone. You can approach Craigslist, auction websites, or online Re-sellers in order to sell your cell phones for cash. However, the most recommended option is to use a reputable mobile phone recycling website for selling your old and damaged mobile phones. Once you selected a recycling site, start searching for your make and model of the phone on their site and get a quote offered for it. Once you complete the sale online, you have to send the phone to them and you will receive your money within a matter of days. Even though the recycling service is basically the same, all the recycling companies offer different prices, different payment methods, benefits, features, and incentives for using them.
By selling your old mobile phones to recycling companies, you not only get the most money in return, as well as you contribute in promoting the green environment in the country. Because when mobile phones are ended up in the trash cans, the harmful substances inside them can contaminate the groundwater and the environment. However, as an end user, your aim for selling old phone is to earn the handsome money. Then, all you need to go for the best recycling site to use to do so. For this, it is recommended that you should visit one of the top-rated mobile phone comparison websites and compare mobile phone recyclers to get the best deal and most money for your old phone recycled. You'll be doing yourself and the environment a great favour!