Muslim wall art is among the latest trends in new-age interior decoration. Be it minimalist wall decals or vivid works of art on canvas, Islamic art wall décor is witnessing a revival of sorts in the current era.
Yes, we say a 'revival of sorts' as Islamic calligraphy is actually an old art form, having taken shape in the 7th century, not long after the demise of the Islamic Prophet Muhammad (peace be upon him).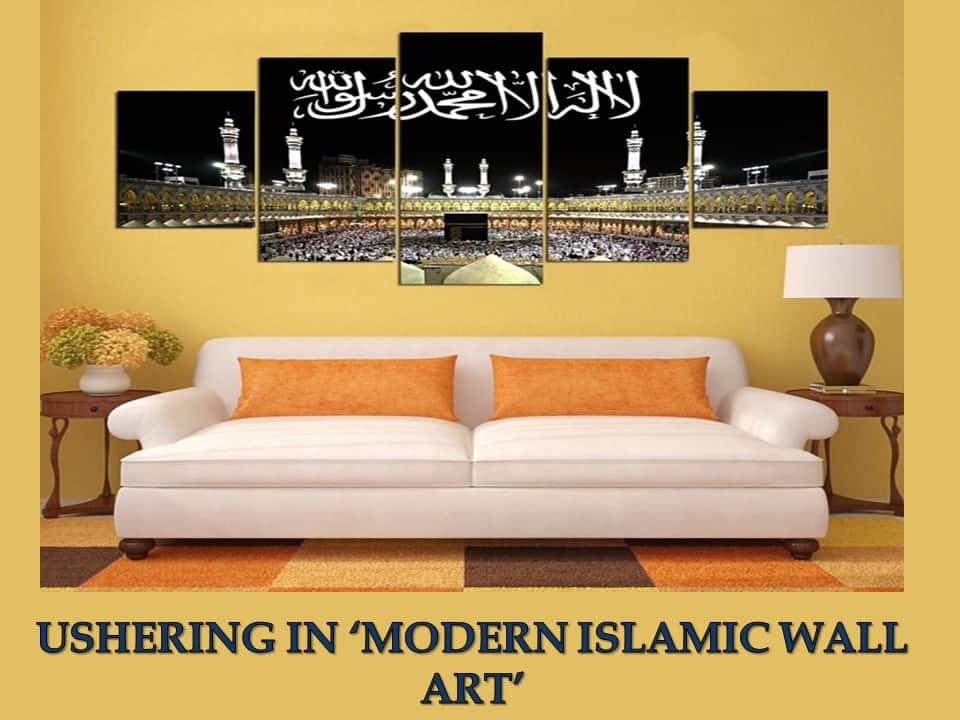 As the new religion prohibited animal and human imagery, the way to decorate walls of buildings and monuments, as well as arts and crafts, was found in Islamic calligraphy – the science of writing the verses of the Quran in different styles.
Islamic calligraphy flourished during the rule of Muslim empires in different parts of the world – from enhancing the beauty of beautiful buildings like the Blue Mosque in Turkey or the Taj Mahal in India to raising the artistic quotient of ceramic pottery, marble work and silk carpets as well as being used to write court documents.
Down the ages, there has been a steady slowdown in the scale and canvas of Islamic calligraphy on account of many factors — from the disintegration of Muslim empires to a general lack of interest in and promotion of the medieval art form.
Now, in the era of the digital era, and its critical byproducts– social media and e-commerce – along with globalization-led increasing incomes, Islamic calligraphy has re-emerged in a new avatar. A new market is being created for Islamic wall art décor by using modern material and technology fusing them with traditional handmade calligraphy. This is how it works: An artist uses traditional calligraphy pens to write any at from the Holy Quran. This handwritten work is then digitally coloured, sharpened and enlarged in order to be reproduced in any size. Finally, it is printed on canvas, fine art paper or leather, or transferred to a stencil sheet to pull out a wall sticker, or even is even etched on the glass to produce a handy souvenir.
As these are replications of the original work, they are often affordable and sold widely on different e-commerce platforms, from general marketplaces like Amazon to more specialized arts-and-crafts portals like Etsy. Elite art buyers may not be comfortable with the 'reproduced' aspect of these artworks, but one can not deny to the contribution this new trend has made towards the revival of Islamic art.
Significantly, modern Muslim wall art pieces are not just simple replications of the original, handwritten work. A lot of value addition goes into them in the form of digital enhancements, including sharpening of lines, colouring of the letters, placing of backdrops, addition of decorative elements such as lanterns, crescents or the geometric Islamic patterns, and lastly rendering the original artwork the flexibility to be printed in any size – from tiny to large. And of course, the flexibility to be reproduced on any surface – from canvas and leather to vinyl stickers and glass.
Clearly, Islamic wall art décor is witnessing a new dawn.