Shreds of evidence for overarching the universe by mistreating religion and cultures essence due to overlapping connotations have been hugely gathered. Religions and cultures are mostly mistreated by Muslims because being the biggest most faith of entire universe, Muslims are found in every society, culture, ethnicity, race, and breeding hence differences erupt.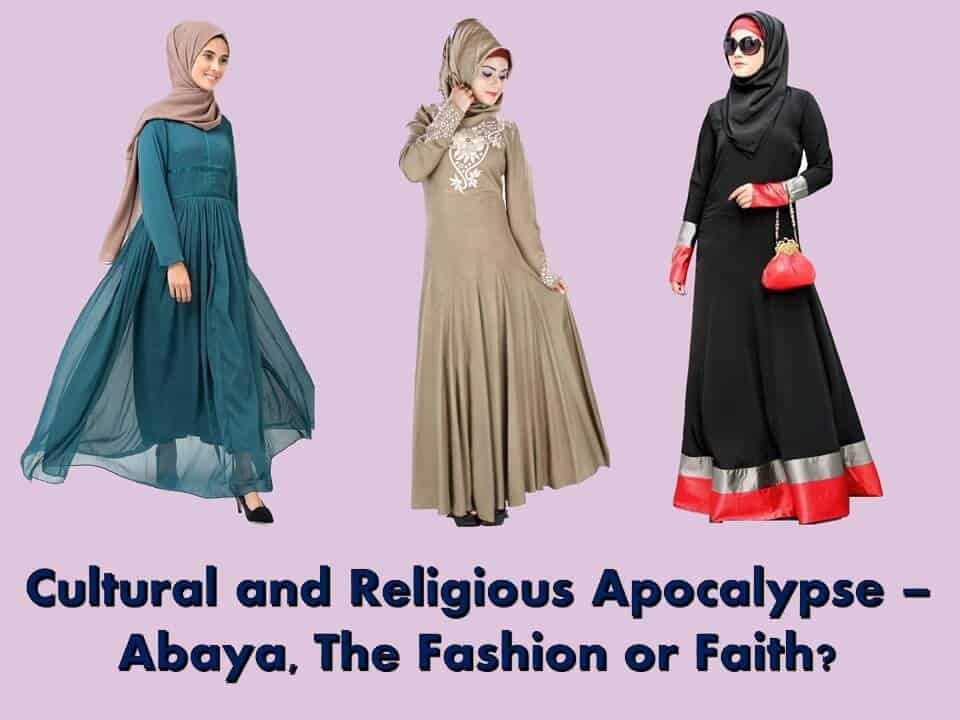 From Gulfs of Arabia to the Mediterranean Sea there isn't a place where Muslims can't be found which makes every muslin ethnicity variant from another anyhow when it comes to religion, they all become one under the sheds of Islam by claiming oneness of Allah and love for Last Prophet.
Abaya, The Fashion or Faith?
It is a scenario where harmony and differences both are resting between Muslims at one time. Nevertheless, there are some religious entities that are bridging the cultural gaps between Muslim ethnicities and Abaya is one of them.
No matter which country, culture or creed one belongs to, having Abaya is one common thing among Muslim women. Anyhow, covering oneself cannot be correlated with Islam or to some single religion alone because when human started getting civilized, the first thing they did was covered themselves. When we see Christian nuns in their scapular or Muslim women in Abaya, without a cross necklace, no one can differentiate.
Thus, covering of a woman is not just common in Muslims, in fact, the purest women from Christianity also cover their heads and bodies using special tunic, now you call it scapular or Gown, it doesn't make any difference. So, due to such connectivity of femininity between cross cultures and different religions an increment in usage of a separate tunic for covering the bodies of woman has been seen.
Now, coming back to the topic, if Abaya is Fashion or Religion, one cannot determine it exactly because as everything has gone advanced, a slight transformation in stitching pattern and style of Abaya has been seen as well. Now, there are numerous styles of Abayas available in the market such as;
Arabian Jubba
Kaftan Style Abaya
Dubai Style Burqa
Cheddar
Saudi Abaya Style
Abaya Dubai Style
Indian Abaya
Egyptian Style Abaya
Open Abaya
As everything has got refined with time, same is the case in Abayas, but a transformation in style doesn't mean contradiction with religion. Because, no matter what, Abaya will and forever be used to cover the body.
So, as aforesaid we cannot claim Abaya a complete fashion or contradictory to religion, all you have to do is choose a style that does not prominent your body measurements. If you are planning to wear Abaya, go online and check for available Abaya Styles and choose the one which makes you modest in a religious way.
There are many online portals that can help you as they have got abayas in affordable rates with convenience. You can shop Abaya from there with a convenience to stay at home. If you have any suggestions regarding this article, do let us know by commenting below. Till then, happy shopping fashionista girls!